In the days following the release of Lemonade—the latest, blockbuster "visual album" from Beyoncé—the character of "Becky with the good hair" has become a pop-culture villain of seismic proportions. After fashion designer Rachel Roy hinted that she might be Becky (a.k.a., Jay Z's alleged side-chick) in an Instagram post, the BeyHive mistakenly went after celebrity chef Rachael Ray, bombarding her account with lemon and bee emojis.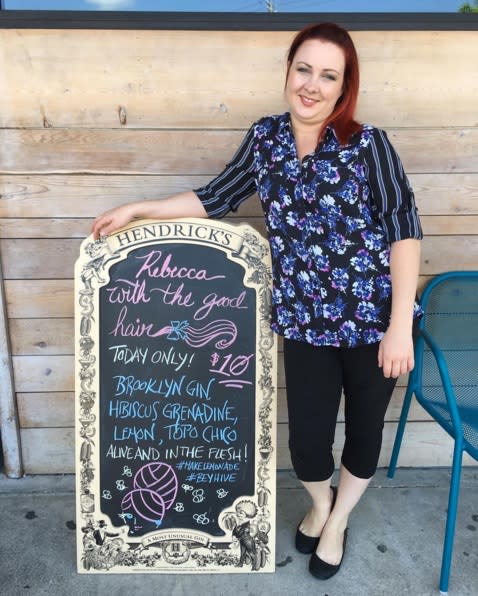 Now, in Beyoncé's hometown of Houston, Texas, a bar called Canard is actually honoring Becky (whoever she is) with a "Rebecca with the Good Hair" cocktail. Canard's bar director, Leslie Ross, shared a photo advertising the limited-edition drink on Instagram Wednesday.
The cocktail's ingredients include Brooklyn gin, hibiscus grenadine, Topo Chico, and, of course, lemon. It looks like Ross also scribbled some bees around the bottom of the chalkboard—presumably a last ditch effort to appease Queen Bey before she sics the Hive on her.
During the finale of Beyoncé's visual album, in a section titled "Redemption," the singer shares her own recipe for lemonade (no hibiscus grenadine included):
Take one pint of water, add half pound of sugar
The juice of eight lemons, the zest of half lemon
Pour the water from one jug, then to the other several times
Strain through a clean napkin
[via Eater]